Do they make dominos for infants and toddlers as well?
Dominos were originally designed as an adult game with versions like Muggins, Mexican Train or Five-Up. Over the years, people have made up their own games using dominos, just like playing cards.  For generations, dominos have been a family favorite around the world.
I have written several times about dominos in the past; here, here and here. Today, I want to show you some very simple dominos designed with very young children in mind.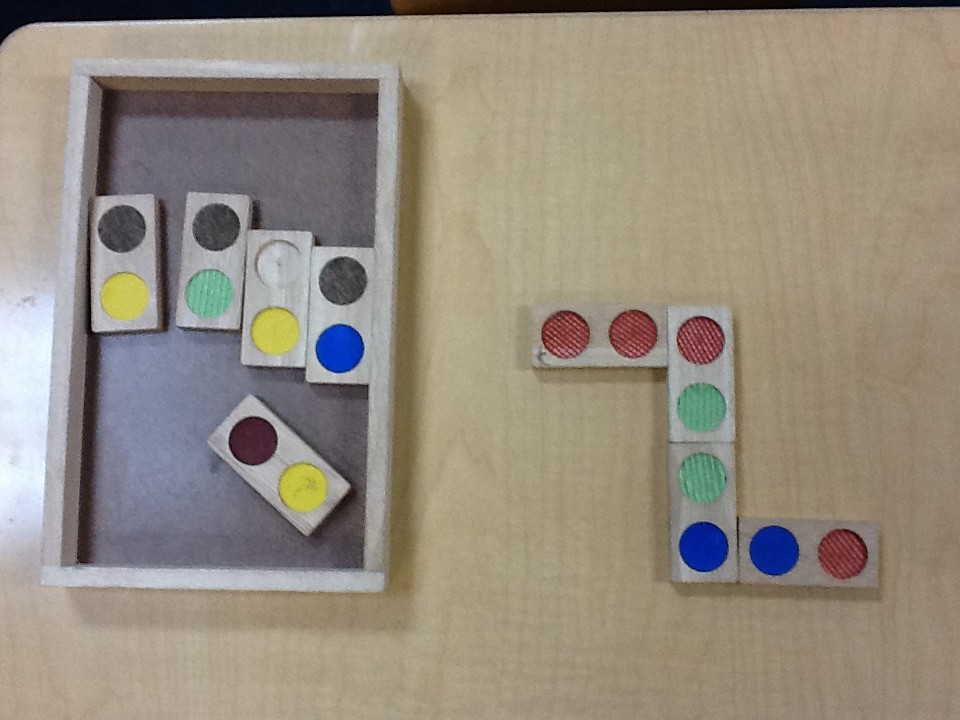 This set is about as simple as you can get.  The pieces are large enough for small, chubby hands, they are sturdily made, and come in a box.  There are not too many of them but enough to go around.  Each domino has two dots (pips) with one or 2 colors.  The colors are also textured to add another dimension.
One of the earliest skills sets that children are thinking about is "same and different." While playing with them, ask the children if the pip colors are the same or different.  You can then ask if they can find the "same" domino.  Set them up so the same colors touch one another, but I wouldn't expect toddlers to do the same.  Older infants can simply put them in the box and take them out of the box (or in the mouth or out of the mouth:).  They may even pile them up and knock them down.
Yes, dominos are for infants and toddlers too.