So, I was a little premature when I told you last Monday that I was going to present all of the wonderful pretend wooden international foods that are available for young children.  I only found these three Asian sets (which I think are lovely).  You can see that one focuses on sushi, one on grilled fish and one on stir-fry.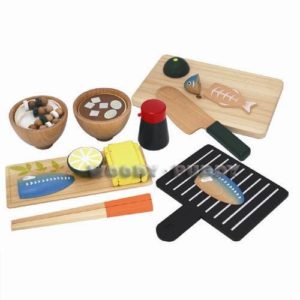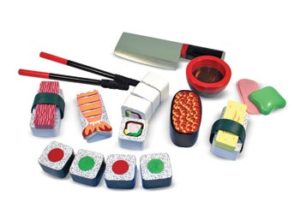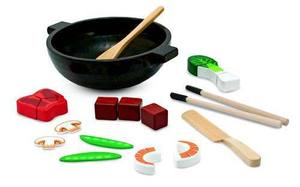 I then found this bagel set (that doesn't even have pretend lox).
All of these sets are nice and fulfill all of the requirements of beautifully made, multi-purpose manipulatives.  They provide broad opportunities for play while also introducing children to foods they may not be familiar with.
I found this toast and jam set from England which is pretty delightful

and this egg carton, which I hadn't seen before but has loads of potential for play.

The eggs open up and inside the children find the yolks.  They can match them, sort them, organize them, cook them, count them, and just play with them.  Nice.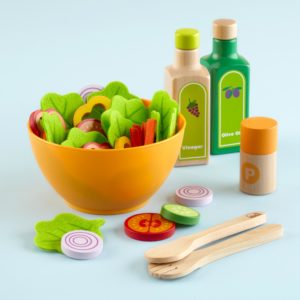 I fell in love with this salad set.  I can picture children tossing and dressing their salads, and scooping out servings.  Unfortunately, for some children, healthy salads may also be foods that they are unfamiliar with so this can acquaint them with crisp and healthy chopped vegetables that make up a tossed salad.
If you want to stick with the plastic sets, I found all sorts of culturally diverse foods.  However, these sets look more authentic, will last, and are easier to manipulate.  Perhaps we will see a better variety in the coming years.  I certainly hope so.
Do you have any great multicultural food sets in your program?