Math Books Made By Children
Sometimes all it takes is a few pieces of paper and a stapler and you have the template for a mini-book that can be written and illustrated by the children in your program.  I used to make these using three sheets of simple copy paper folded in half and stapled in the middle.  I placed a pile of them in the literacy center and let children author their own books.
I like to allow the children to create whatever they want, especially when I am first introducing the concept of bookmaking to them.  Later, you can help them with ideas by putting out specific materials that might spark interest (stickers, stencils) or you can create simple templates in the books themselves that allow the children to explore a specific idea.
You might write the word "Number" on the first page and then number each subsequent page with 1 – 6 (or 10, but I wouldn't go beyond 10).  Explain to the children that they can illustrate each page with pictures that represent the number on the page.  This "Number" book offers an opportunity for children to explore number as a part of the language of math.
Here are 2 pages from a book that Noah made.  This whole example was filled with "dots" that represented the numbers.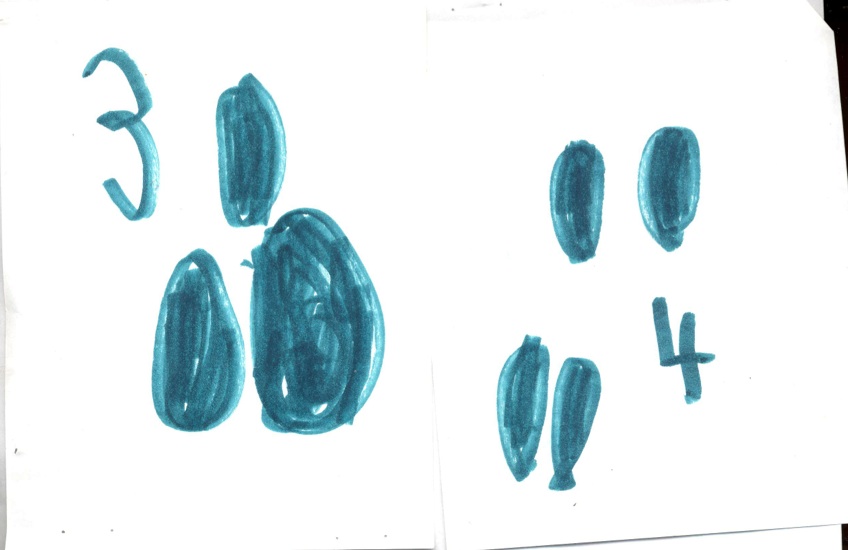 He wrote his own numbers, but you get the idea!