Patterning and Sequencing Kit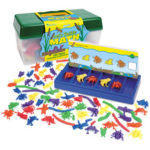 This kit is a really nice way to support patterning and sequencing in your program.  I think young children might find it interesting, since it has small spaces that can be open and closed, and you can change up the patterns by inserting a different card.
I was thinking it would be nice to create one of these using an ice-cube tray or an egg carton (the ice cube tray would be more permanent).  With manipulatives you already have in your program, you can make a pattern on one side of the tray and have children copy the pattern on the other.  You could also extend a pattern by putting in the first part of the pattern and ask children to complete it.  I have created the examples below so you can clearly see what I mean.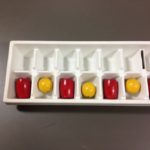 Copy the Pattern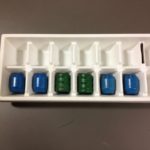 Complete the Pattern
Sometimes it is nice to buy beautiful materials and sometimes it is nice to create beautiful materials.  Give it a try and let us know what you think.