Puppies and Peanuts and Treats, Oh My!
Cats and dogs have always been a large part of my life. I have fond memories of my grandparents dog Pepie, cat Tiger, and my favorite horse Sniffer. Pepie would ride with us to feed the horses and run around the pasture with reckless abandon. Sniffer loved having me visit because it meant a treat was coming his way of either carrots, oats, or apples. He was limited on the number of treats which felt unfair to me so Grandma would allow me to cut the apple or carrot up so that it felt like I was giving him more. I remember counting the pieces as he would gently nibble them off my hand.
Many years later I had a family of my own with two young boys, two cats, and a dog. From the time the boys were able to carry things steadily, they were encouraged to help with the feeding. They would count out the number of scoops of dry food or treats for the dog. The cats would get an occasional treat of a ¼ of the cat food can. Some days it was more like a ⅓ but they were learning. Now they are adults with pets of their own. Jason has a beautiful Rottweiler, Bailey, and Derek a feisty Border Collie mix named Thor.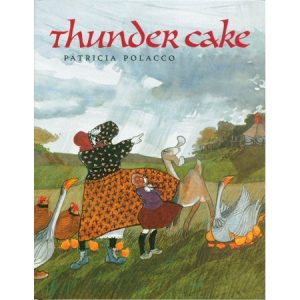 In his youth Derek had explored the idea of being a chef and briefly owned a catering business along with publishing a cookbook. Before moving to a different career path he decided to publish a children's book that would focus on the peanut butter puppy treats that he made for Thor. Together we collaborated on a book that I could use when teaching my early childhood curriculum class. The book touched on concepts from both science and math. We took inspiration from the book, Thunder Cake by P. Polacco regarding creating a story that would also incorporate a cooking activity.
In Polacco's book a young girl collects the ingredients to make a cake all while overcoming her fear of the impending thunderstorm. As she put together the ingredients for the cake she counted the number of eggs and tomatoes needed. Yes, I said tomatoes and the recipe is quite good and worth the effort.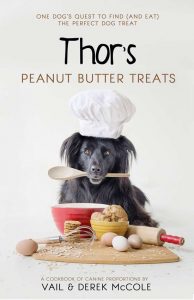 In Derek's book his dog Thor wants to eat people food which is not good for him. So he selects the peanut butter treats recipe from the cookbook and helps Derek to make the treats. There are a variety of different simple measuring and counting activities throughout the book and in the end Thor enjoys his treat. We decided to add a couple of pages in the back of the book to discuss the importance of owning a dog and some fun expansion activities. The treats are quick and easy to make. Every time we make them all the dogs come running.
Cooking is a great way to connect with others, learn life skills along with exploring science and math. Home cooks regularly double and half recipes depending on the number of people they are going to feed. Sometime cooks  need to calculate a different cooking time depending on the humidity and elevation. Having extra little hands helping out may slow down the process, but children will be gaining an understanding of measurement in a more meaningful way than simple paper and pencil tasks that they may experience in school.