Snacking through the Math Standards
Many parents and early childhood educators are turning to online learning as they shelter in place during the COVID-19 pandemic. But there are many ways to meet your early math standards while engaging in everyday offline activities—if you know what to look for. Since we started out the month of April in the kitchen, let's continue with the food theme and snack our way through some early math adventures!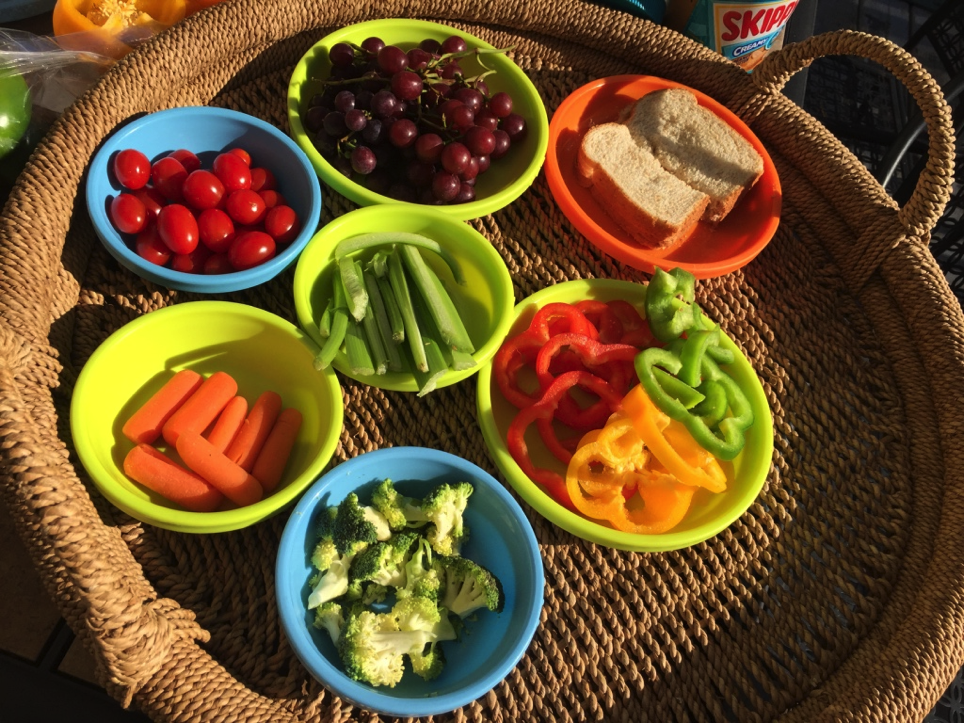 To get started, grab a tray of fruits, veggies and maybe even a sandwich.
How will you use these food items to meet your early math standards? By matching and sorting! With this simple activity, we are looking at the ways that these food items are the same and the ways that they are different. We are also comparing and ordering sets. When we compare and contrast the characteristics that describe something, we call these attributes. This is math! When the children in my group engaged in this activity, they sorted by vegetable, but your group may sort by size or color.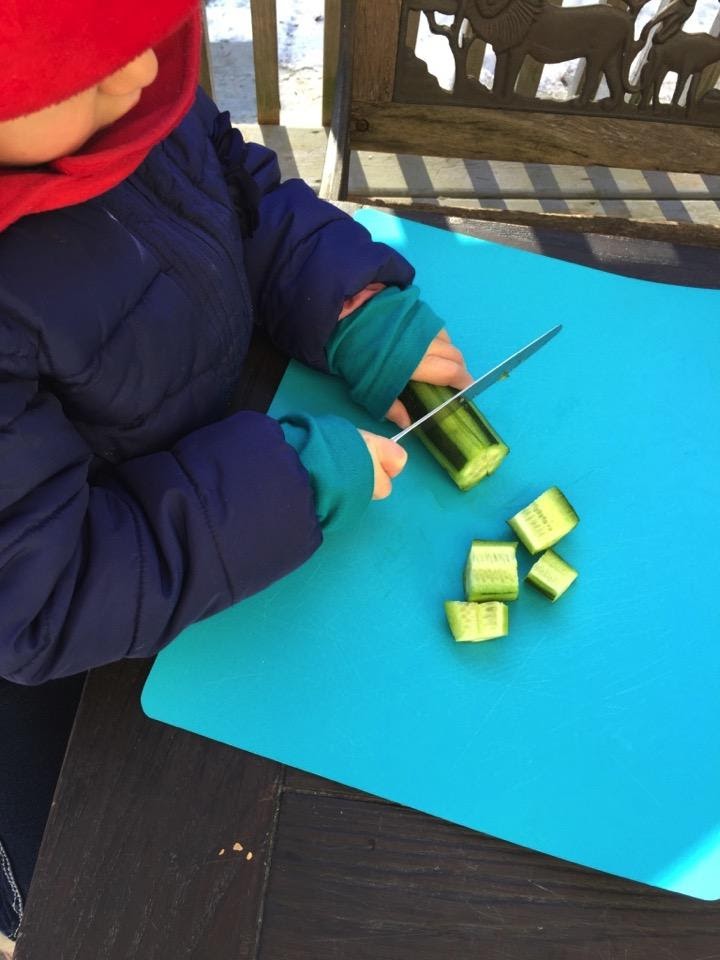 Let your kiddos do the chopping, peeling and serving to build their fine-motor skills. They can tear, cut, stack, assemble, chop, stir, mash, grate and roll! Let them spread, sprinkle, measure and pour! Ask them to describe the taste of their snacks to build their vocabularies. Their food may be spicy, savory, creamy, delicious, fruity, sour or scrumptious!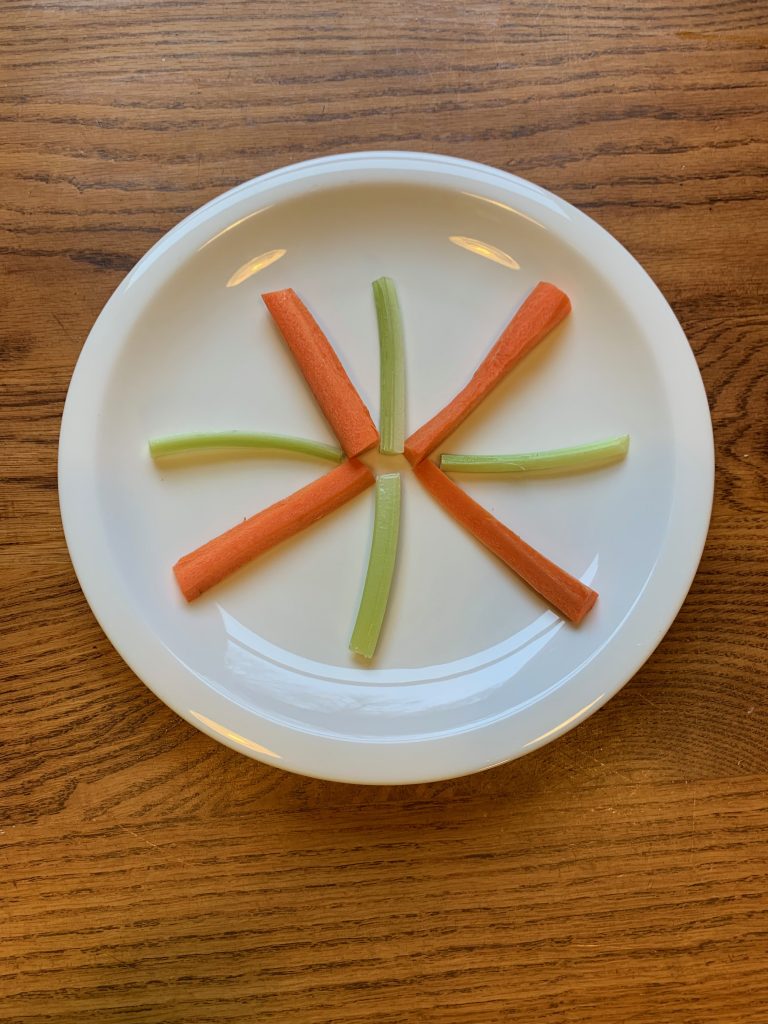 Can they create an order or progression in a predictable way? That's a PATTERN! Can they duplicate it, extend the pattern, repeat it?  Can they create a figure by following your SEQUENCE? This is math!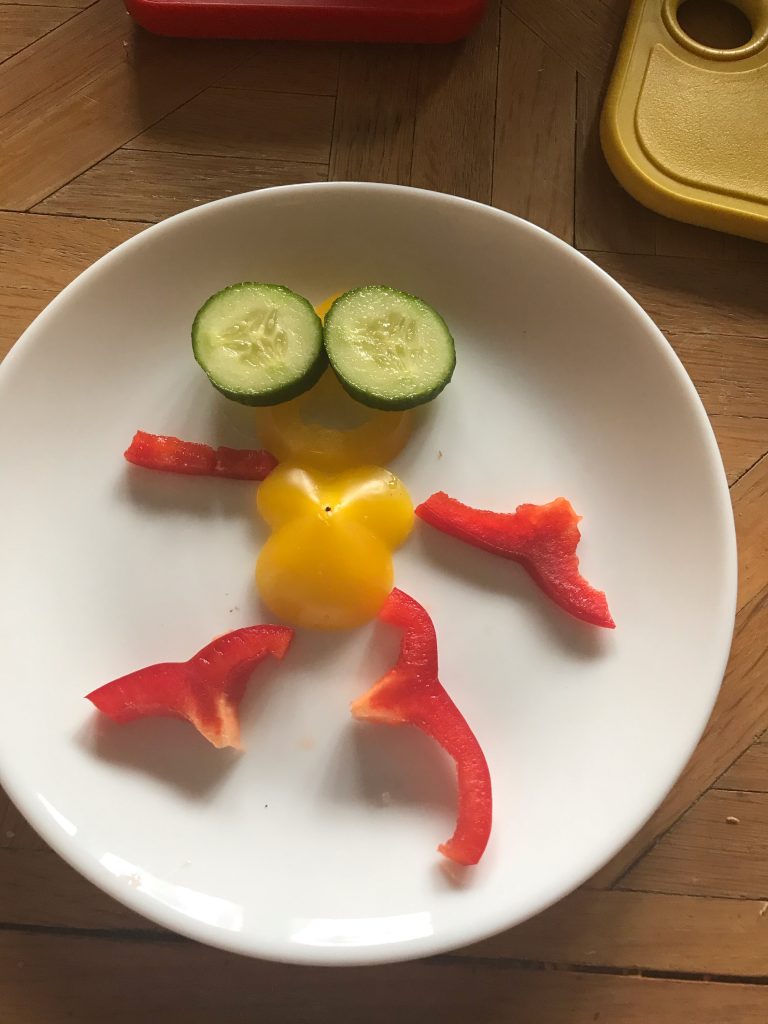 Get creative!  Give your children 5-10 pieces of fruits or vegetables and challenge them to create a figure. We don't want to be wasteful, so only let the children use what they can eat. This activity helps build NUMBER SENSE!
RATIONAL COUNTING refers to a child's ability to assign a number to each item in the collection.
ABSTRACTION is the principle that any set of objects that can be seen, touched, heard or imagined can be counted. This sounds so simple, but this is math. This is the foundation that we need to lay down before we can ask our little learners to do more than they are ready for. When you count with your child or children and they realize that the last number word represents the total number of objects in the set, that is CARDINALITY!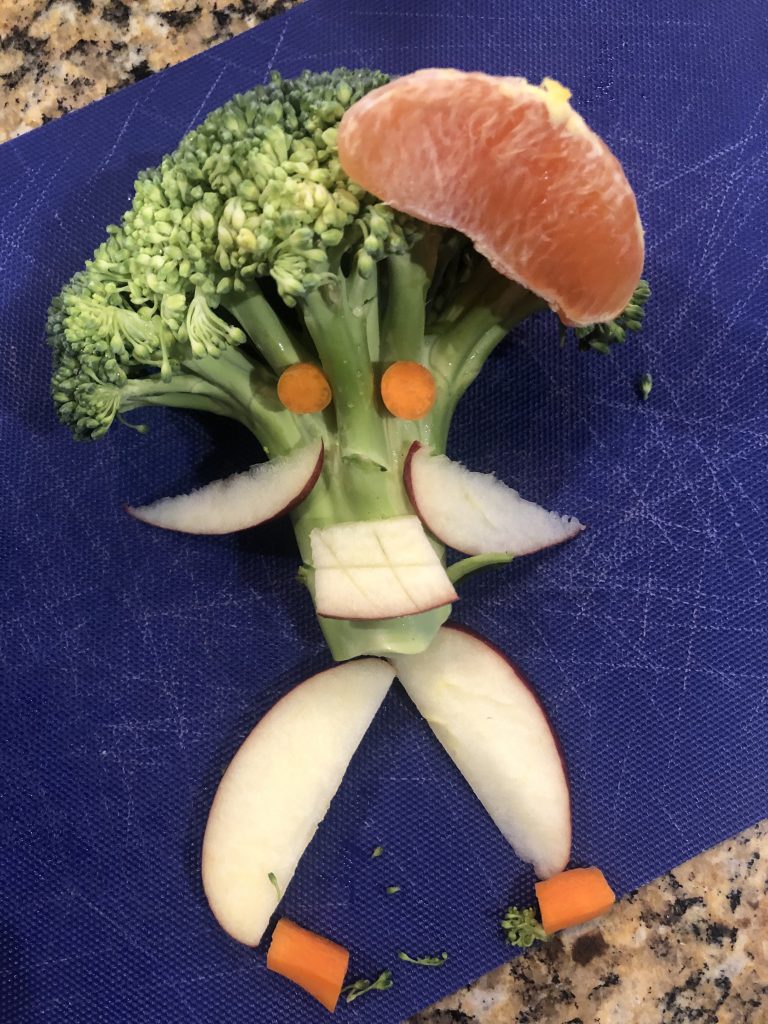 Keep it simple. Keep it fun. You can do this with snacks. You can do this at any mealtime. Extend the learning. Trust me, you are meeting the math standards for kindergarten readiness. Enjoy your time with your children and the math skills will follow!