I love pie.  I love pumpkin, sweet potato, apple, cheery, streusel, and french silk.  I love it a la mode, with whipped cream, warmed up, or straight from the refrigerator.  You get the picture.
This Counting Pie is a great way for children to explore the concept of attributes.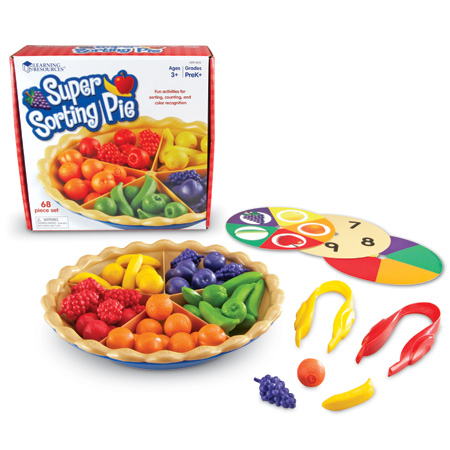 This manipulative would be a great addition to a housekeeping corner, simply as another way for children to explore food, baking, serving, eating, and family time.  However, this is a really wonderful mathematical manipulative that encourages the exploration of attributes. Children can sort the fruits by color  (red, green, yellow) or by texture (bumpy, smooth) or shape (round, long). There are cards that can be used to give direction to the children's play, but I think the children will figure this one out on their own.