"Look, I can pick up six blocks at once! It's not even heavy!"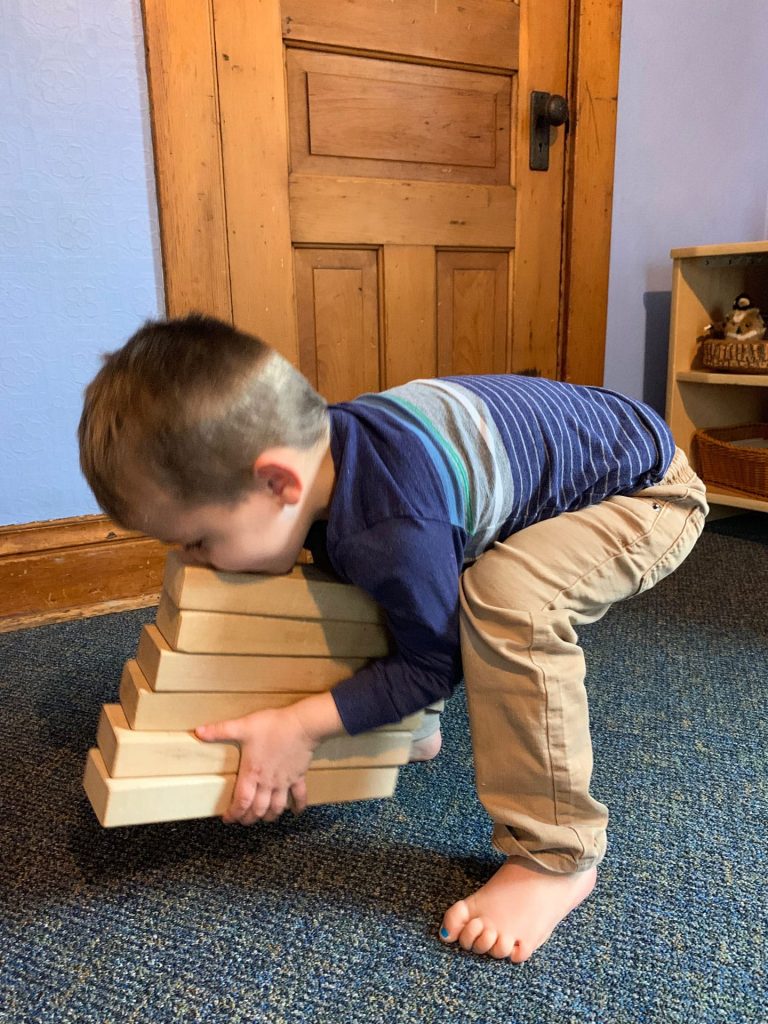 It's pickup time in the block center and now we have a challenge on our hands.  I recognize that this has taken on a learning moment that we can't rush but we can extend. Showing off our muscles and strength is another perfect opportunity to meet a math measurement standard through play. Children are always fascinated by how big or how heavy things are.
Jonathan had thrown the challenge down and here was our chance to use math vocabulary, collect data, make predictions and practice our geometric shapes.  Suddenly we're counting, adding, sorting, grouping.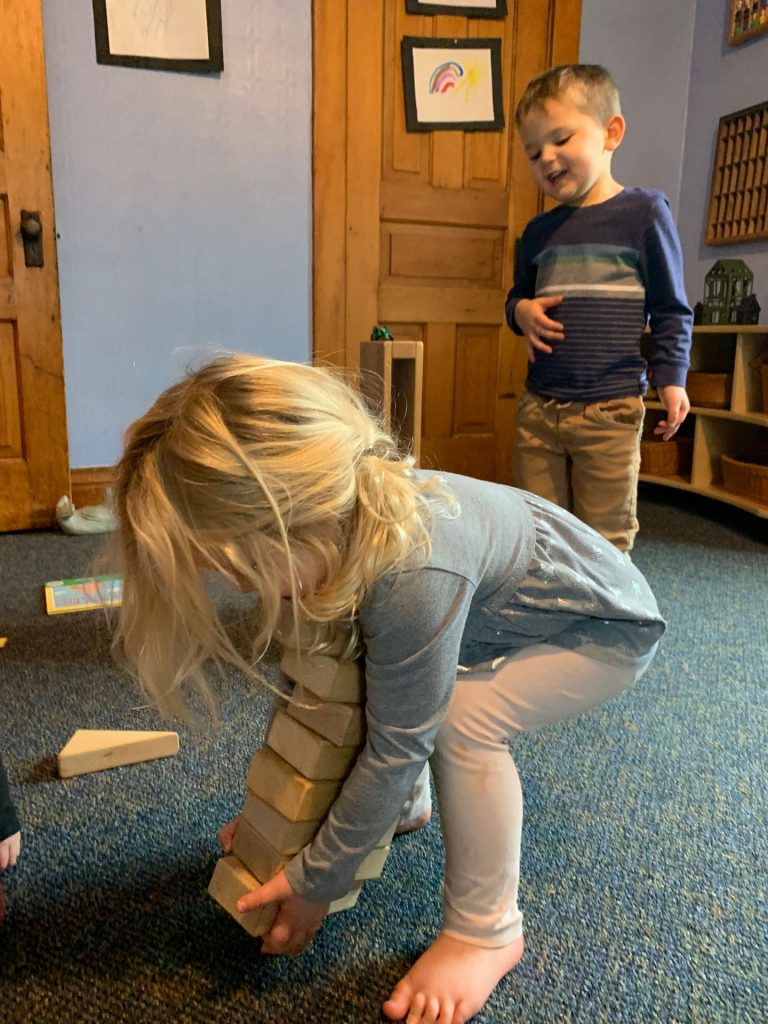 Children can use measurement language to relate to their play. They compare who's taller, argue over who has more apples, who's the fastest and who has the longest train. In this moment we can learn to measure size, weight and capacity. Students need to talk about and talk through their mathematical concepts. They need to talk their theories out-loud with each other and their teachers.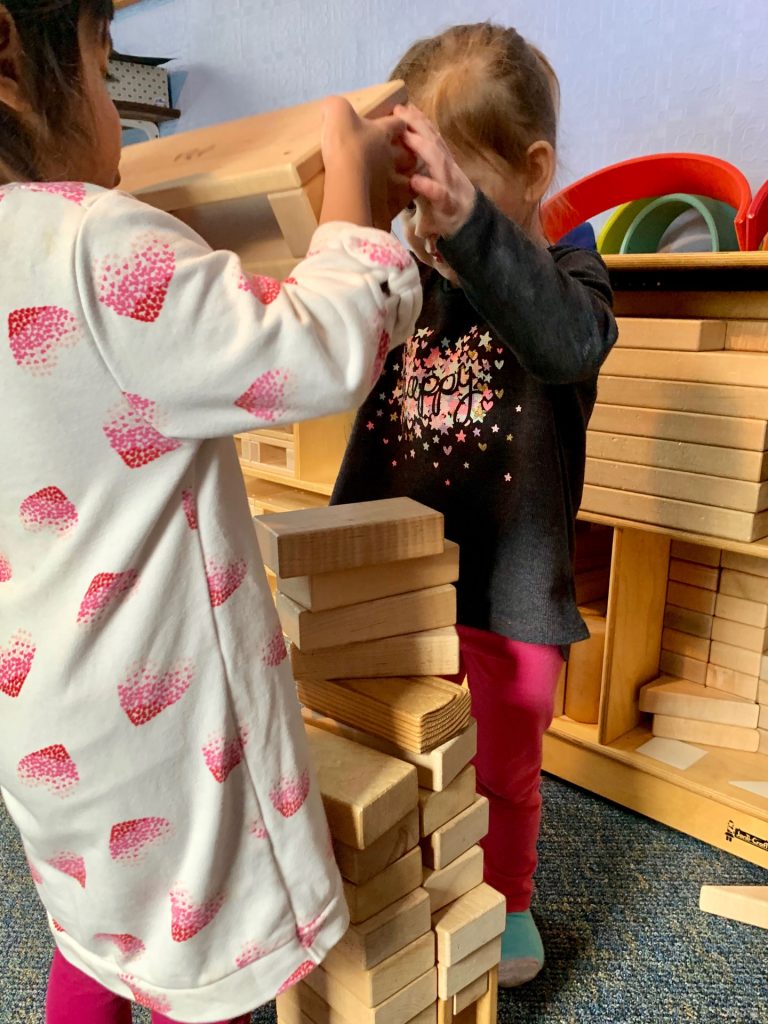 As teachers we can model appropriate math terminology and encourage our students to use mathematical vocabulary. Children used the blocks to build towers that are smaller than their body, larger than their body, and the same size as their body. They also built two towers of the same size.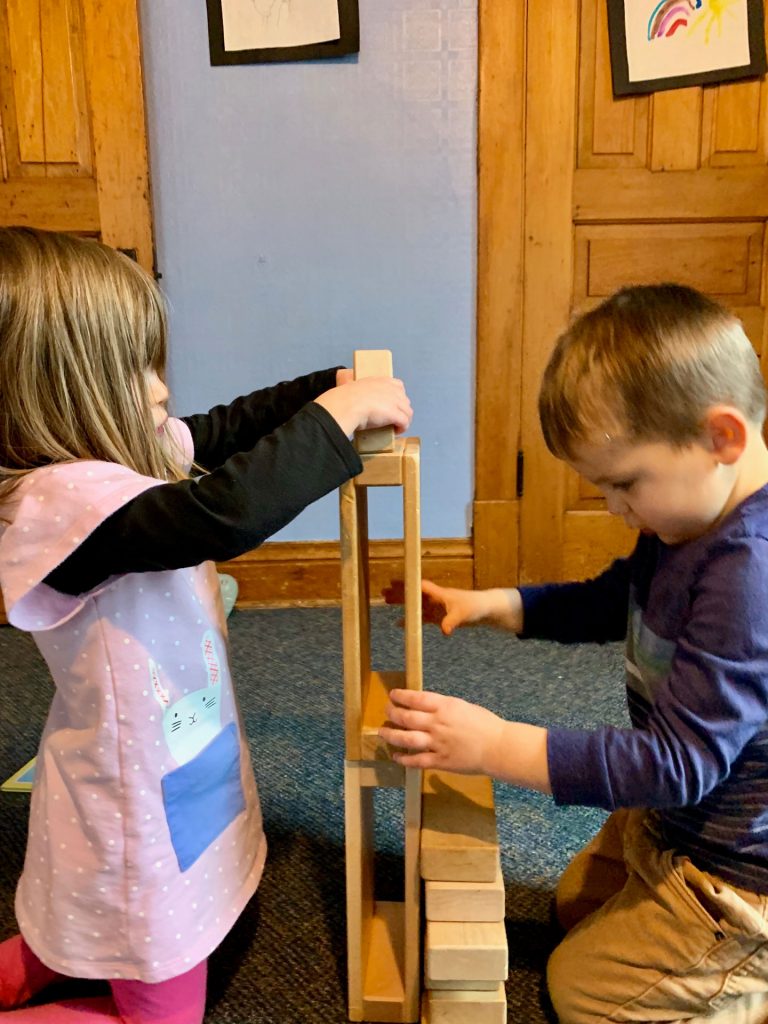 "I wonder which is heavier, the stack of six blocks or two of these long blocks? Are they the same?  They are? We can say the blocks are equal in weight." Using real objects help children understand measurement concepts.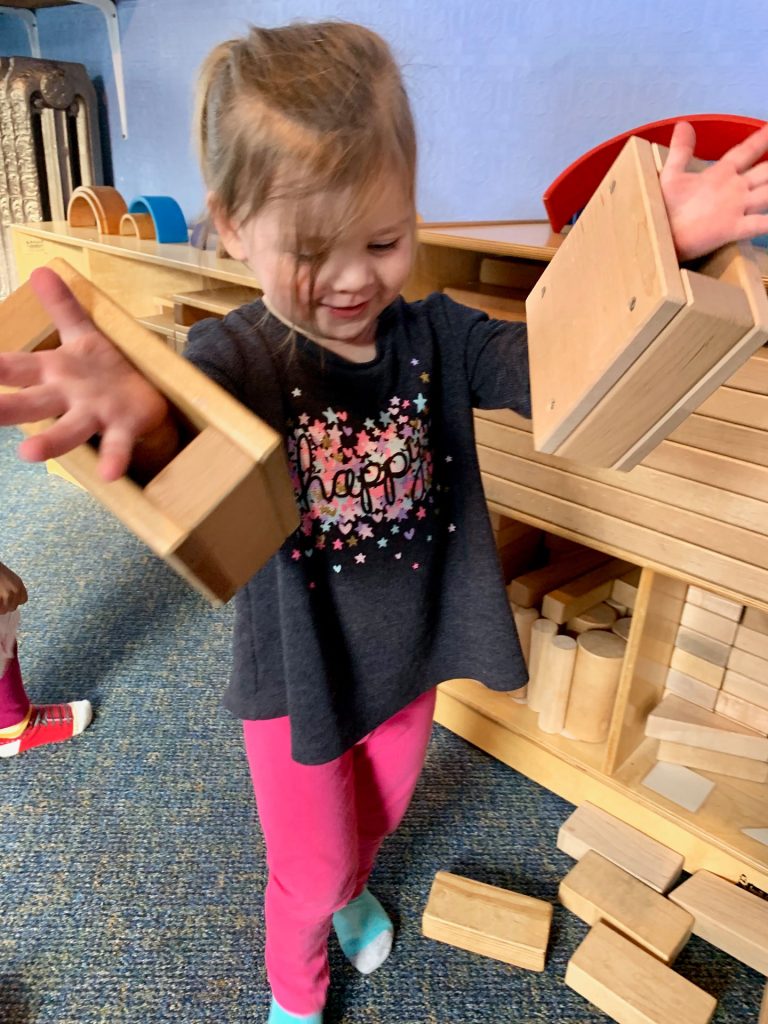 Here I go once more, rambling about the benefits we reap in the block area, during pickup time.  If it wasn't so innocent and deep, I would swear they were manipulating me.  Give the gift of time. Toss out the clock, and let the investigations continue.  Let the play buzz fill their little brain with a strong math foundation through play.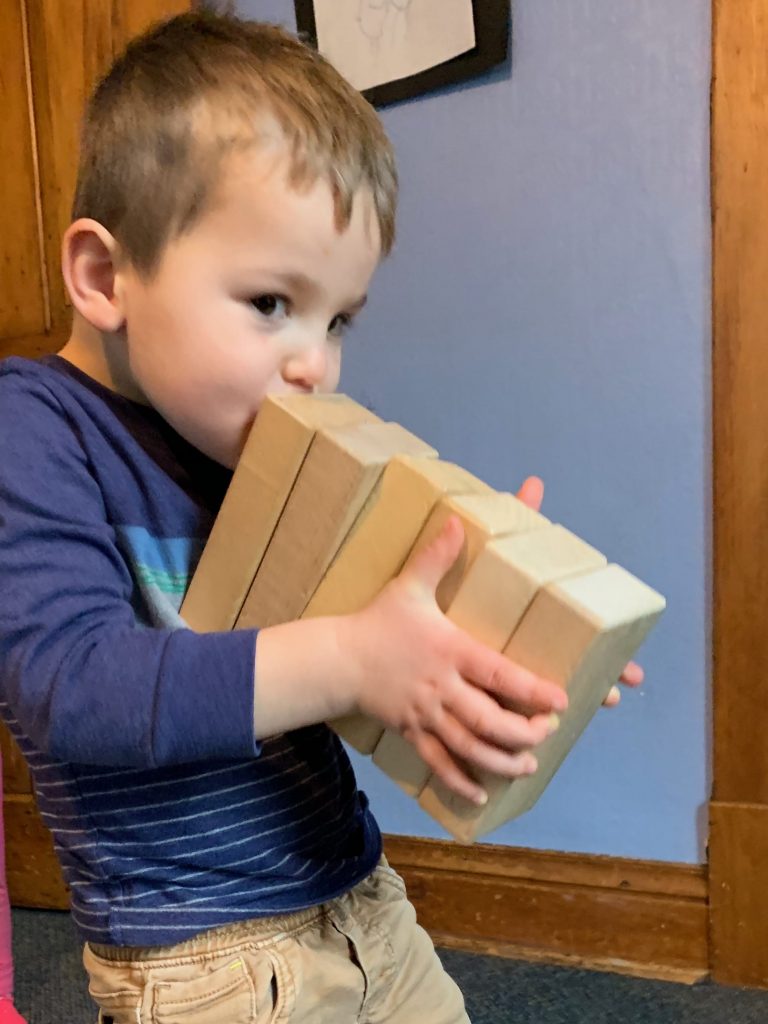 Before naps, I will bring out the book by Steve Jenkins, Biggest, Strongest, Fastest. This book describes animals that are the heaviest, strongest and tallest. It introduces the concept that determining which animal is the biggest depends on how you define big.  We also love the math books,  How Many and Which One Doesn't Belong by Christopher Danielson.  These great books help my group understand there are many different measurable attributes to consider when we say something is bigger or heavier.