What's the Matter With this Picture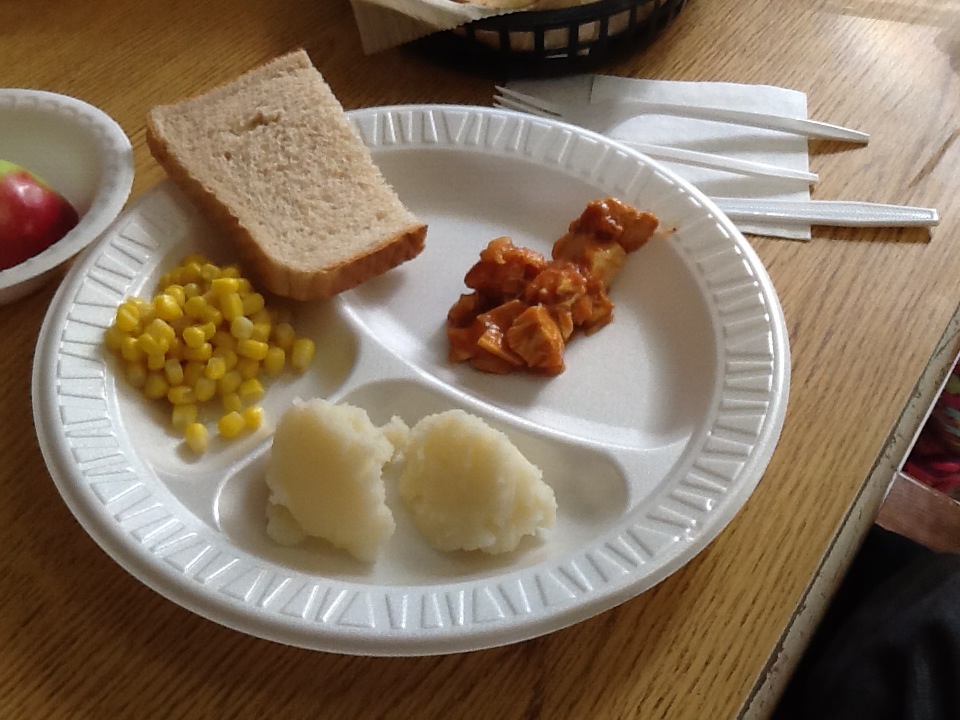 This is the time of the year when I visit my student teachers at their practicum sites.  I am so lucky to live in Chicago where there are so many wonderful programs and classrooms for young children.  We have every kind of program imaginable; Montessori, half-day Head Start, full-day Head Start, Reggio-inspired classrooms, emergent curricula, Preschool For All, etc., etc., etc.
Sometimes, everything about a program is perfect, and then I see this.  What are nutritionists thinking when they present this food to children?  What do you see and what is the problem?  To me, it is obvious and sad.
Hint:  My husband would not have a problem with the food above.