Finding STEM in Snow Play
After months of sequestering and social distancing to stop the spread of COVID-19, we could all use some fresh winter air! Nature is just what the doctor ordered to stimulate our senses while we meet our early learning standards.
The winter months offer an abundance of STEM learning opportunities, so don't let the falling temperatures and snow chase you inside. The changing seasons lead to so many discoveries that incorporate STEM language and learning. Let's take a quick look at just a few of the STEM learning adventures that we can provide for our early learners as we explore the winter landscape.
SNOW MOLDS
When the forecast predicts the first snow of the season, be sure to grab the toys out of the sandbox before they freeze in the sand. Then repurpose your sand molds as snow molds. It's a great way to introduce shape and dimension into winter play.
This cold-weather activity introduces early learners to engineering design and the scientific practice of modeling as they work through their ideas in this new medium. By actively investigating, exploring and communicating with their friends, our young snow sculptors are laying the foundation for a future understanding of core scientific concepts.
When children have access to simple sandbox tools, they can explore and reimagine activities that work with sand, but may or may not work with wet or powdery snow. This leads to more investigation and more opportunities for learning. Muffin and cake pans of all shapes and sizes will also work—and open doors to endless hours of creative outdoor play.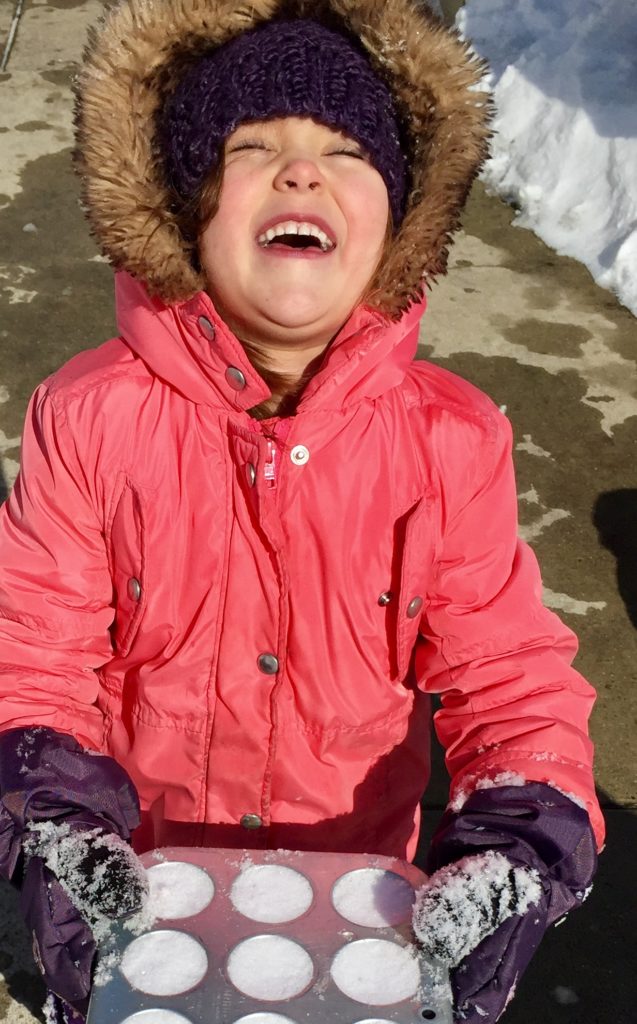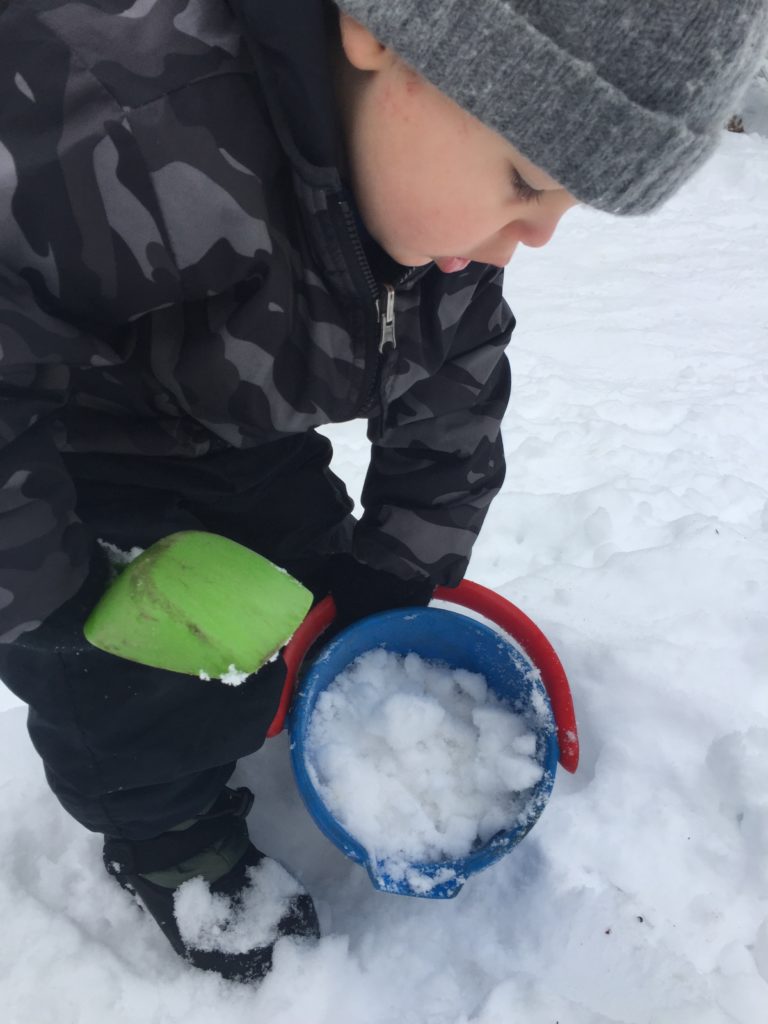 ICE AND ICICLES
There's a lot of science and math in those icicles! Every winter, I grab the longest icicle that I can find and let it melt into an empty glass. This enables the children to observe the melting process while we discuss the difference between indoor and outdoor temperatures. We can also discuss why our body temperature is warmer than the outdoor temperature and why we can see our breath in the cold winter air. When the icicle has completely melted, I point out the dirt and gunk that was frozen into this seemingly pristine piece of ice. But that won't deter our experiential learners from sucking on "nature's popsicles." Children learn through their senses—and I gave up the battle of trying to stop them from sucking on icicles and eating snow years ago. It's all part of the magic of winter STEM learning.
IGLOOS
Building an igloo is easy—and there are so many learning opportunities in engineering and physics that come into play. We use large plastic bins to mold the snow into big blocks, and the igloo-building process proceeds more quickly than you might imagine.
If you're lucky enough to get packable snow early in the season, there is a good chance that your igloo could last for a month or more. One word of caution: This lovely source of wind protection also takes a while to melt, so build it in a location where it won't interfere with other activities. Because igloos become softer in the afternoon sun, we often redesign our igloo during the day, adding colors and water before leaving it to refreeze overnight. An igloo is well worth the investment of time and energy.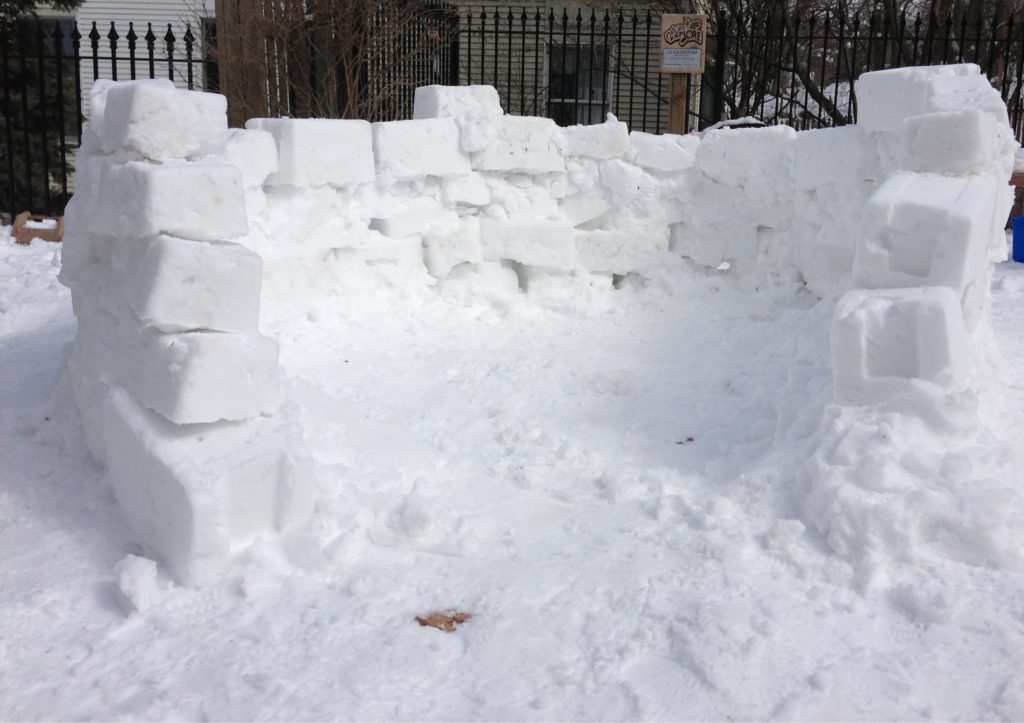 HIKING
Take a hike! Even in familiar places like your neighborhood or a local schoolyard, life looks different during the winter months. When we head out for these winter walking adventures, I introduce new vocabulary words such as "hike" or "adventure" or "excursion."
Research shows that vocabulary building at an early age fosters future success in reading and narrows the achievement gap. As you hike with your early learners, your efforts to introduce concepts such as patterns, reflections, black ice, hibernation and wind-chill factors will lead to later learning opportunities back in the classroom.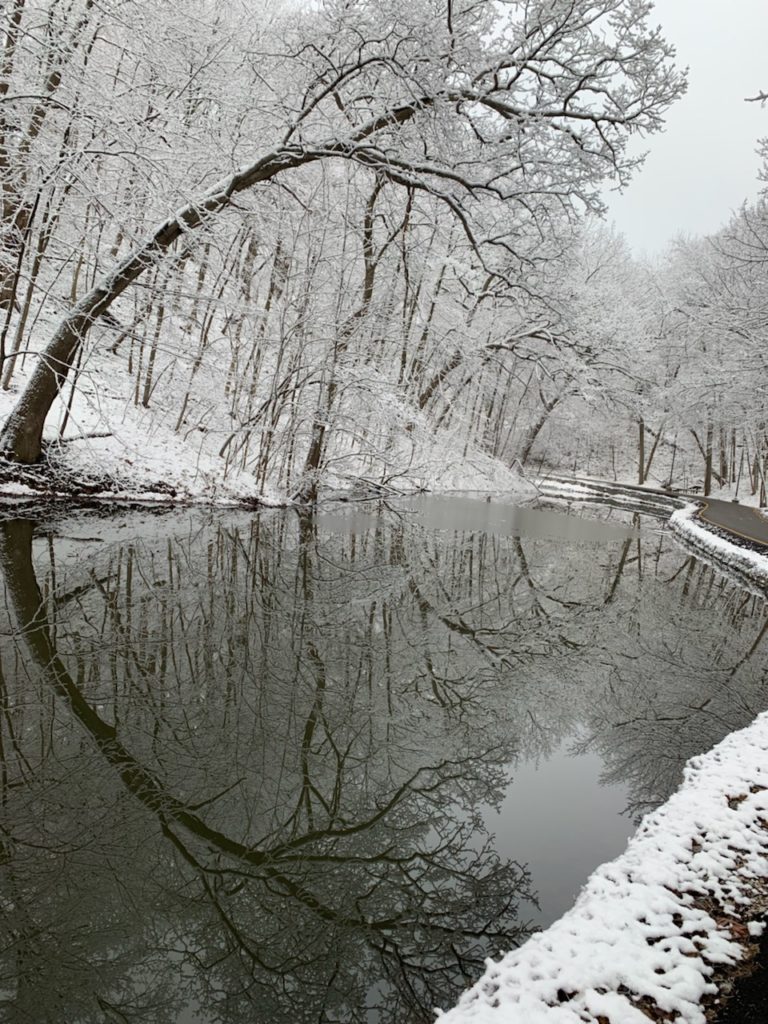 SLEDDING
Oh boy! What a bonanza of science vocabulary we have here, with "speed" and "force" and "distance"! For younger children, we introduce simple vocabulary words such as "up" and "down" the hill.  Who went the "farthest"? Who wiped out the "fastest"?  We gather and analyze data as they try new routes, techniques and combinations of sled buddies. We don't always have access to real hills—and there have been years when my class just couldn't handle a walk to the park and sledding!  But don't rule out that large pile of snow that the plow has pushed up at the end of the school parking lot.  It may be man-made and it may be small, but it's a hill nonetheless! Kids just love taking small risks such as climbing up and sliding down. Last winter, I watched a three-year-old and a four-year-old spend 20 minutes trying to stay upright while sliding on their boots down an 18-inch "hill." It doesn't take much of an incline to open doors to STEM learning!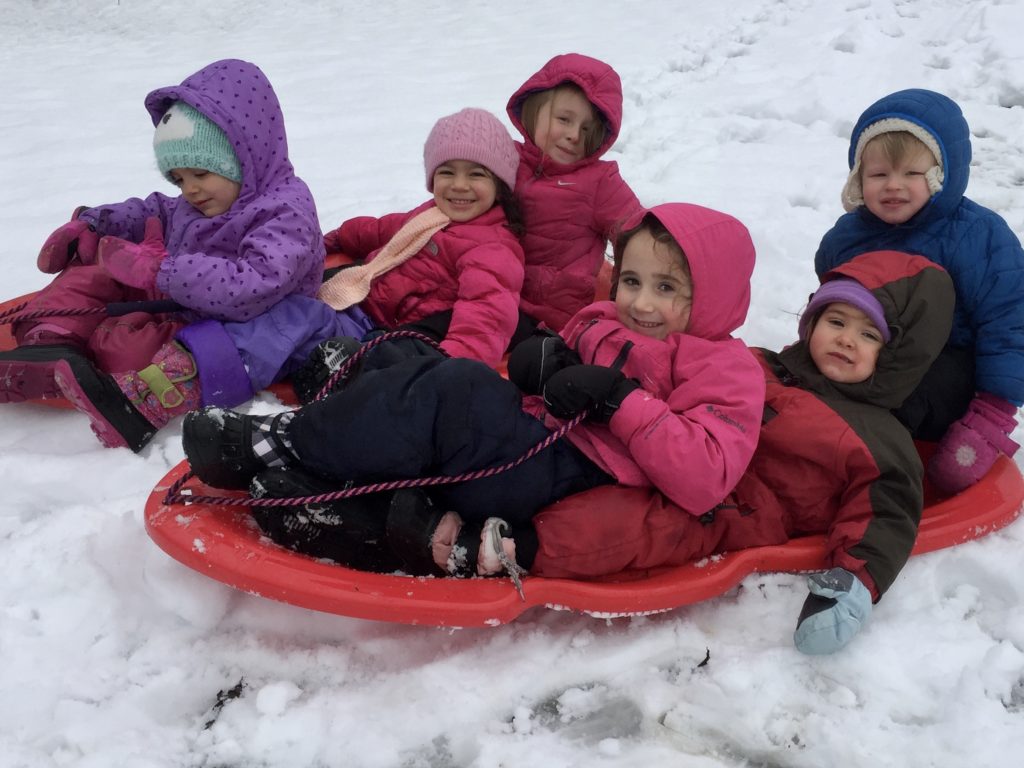 ANIMAL-TRACK INVESTIGATIONS
We often discover animal tracks in the snow during our outdoor investigations. We occasionally find paw prints from a raccoon or hoof prints from a deer, but most of the tracks that we find are made by neighborhood cats and dogs, as well as squirrels and birds. This tracking activity never gets old. We can try to follow their routes while making observations and forming theories. Curiosity, persistence, questioning and problem-solving are the traits of a true scientist. These real-life adventures that put science in context represent age-appropriate learning at its finest.
SNOW SCULPTURES
I'd love to tell you that we were the designers of the impressive Snow Dino below, but the truth is that we found this expressive fellow while sledding at the neighborhood park. We have some very creative college students in our neighborhood and we often observe their winter snow sculptures to get our own creative juices flowing and learn new sculpting techniques. The smiles on the faces of the children below show that they didn't need to build the Snow Dino to enjoy the end result! If you missed our own STEM Snowman adventures earlier in the month, you can find the blog post here.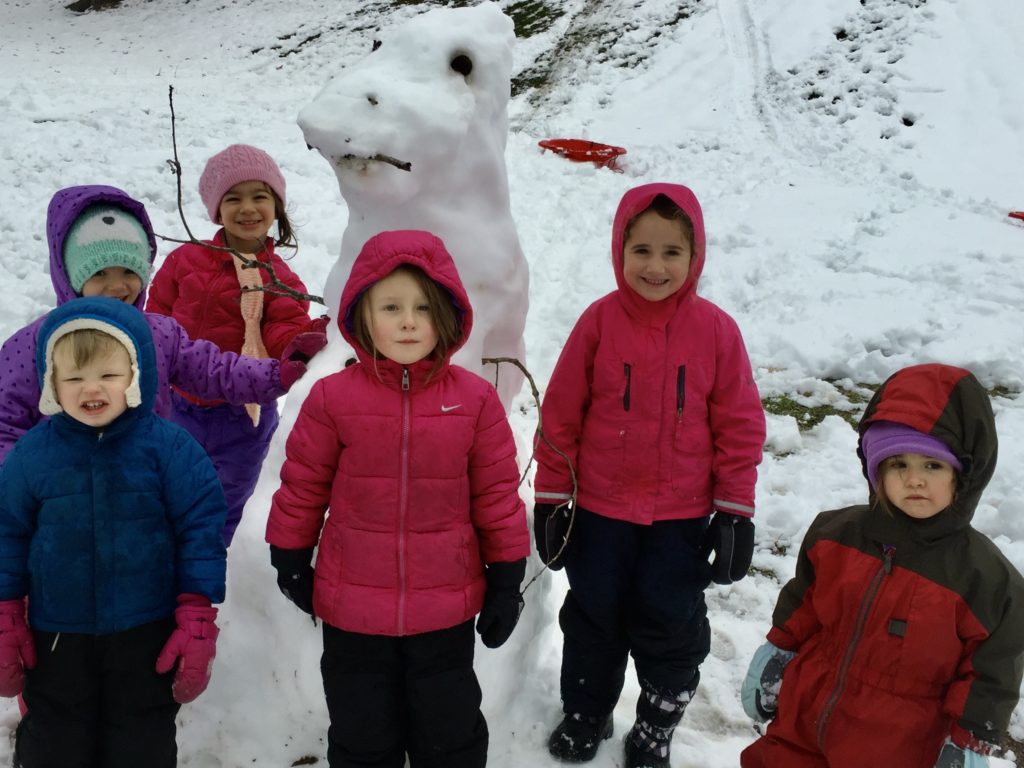 After the cold-weather fun, finish up with a comforting cup of hot cocoa, apple cider or mint tea. When the weather is warm enough to stay outside for long periods, a hearty cup of soup after you head indoors will chase away the winter chill and refuel your STEM explorers.
Thank you for sharing a year of STEM learning adventures with me and stay tuned for more in 2021!