About our blogger

Kathleen Sheridan, PhD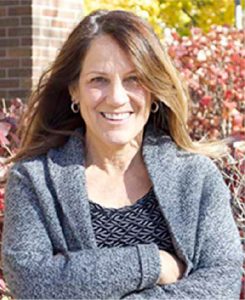 Kathleen Sheridan, PhD
Kathleen M. Sheridan, PhD, is an associate professor of educational psychology in the College of Education at the University of Illinois at Chicago, where she develops and teaches courses in child health and wellness, child development and constructivist approaches to development. She also serves as the program coordinator for the College of Education's undergraduate program in Human Development and Learning.
With grant funding from the CME Group Foundation, she has advanced early math literacy in Illinois and across the nation through her pioneering work on the Math at Home website and Early Math Counts, a free online professional development series for teachers and caregivers of children from birth to age five. Sheridan recently received a  grant from the Caplan Foundation for Early Childhood and a gift from the Marjorie Pelino Foundation to develop Early Science Matters, a companion website and professional development curriculum to promote early science education for infants, toddlers and preschoolers.
Dr. Sheridan has been published in leading academic journals and has shared her research and insights with colleagues and policymakers at the state, national and international levels. She received her master of arts degree in elementary education and early childhood education from Washington University and her doctoral degree in child and family studies from the University of Wisconsin-Madison.